If words can plants seeds in our minds then how do we make mind seeds grow. We Reap. We sow. We know. Digital ones and O's
The USB is shaped in a form that we often associate with monetary value. A wafer like bank card. The stockholders of all our worth, freedom and status. I leave the USB empty with but one file. A printable and sharable list entailing "instructions to grow".
The excellence of value is symbolized through monetary gain in our Zietgiest. The price is worth it. There is no price to Sharing. That tangible exchange, of intangible value.
Intangible space of tangible value is the forthcoming discourse.
The cloud might render this Art Object Obsolete.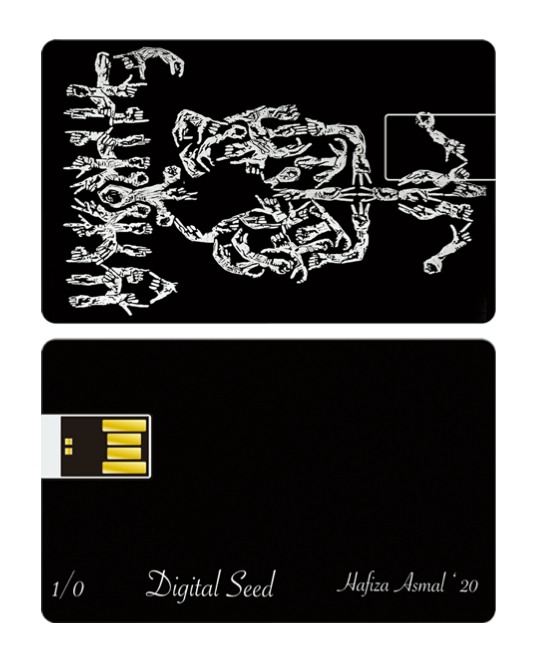 The history of the Canary Islands served as a departure point. Through research of these islands and interesting phenomena of hybrid plants that exist on the island caught my attention. It sparked a desire to invent a hybrid seed of my own.
I had to go back, to the Start, and think about what was important, what the work was trying to do. I had to sift through al the processes I had experienced and included into my art practice. Mind seeds. How do we make mind seeds grow?
A core question, darrived from the seeds of thought that manifested because of the way they were allowed to. The roots of language and its relationship to thought. What is a universal language? A knowledge, a knowing, or is it really the unknown that holds us fastened.

The temporality of extremely obscured recordings of movement. I am questioning the reality of movement in this space of perception that is digital. The two core mechanisms of time and space are now under interrogation. The digital has its own sets of environments and its own sets of measurements. What is our own illusion playing at in the scheme of understanding these coexistences?
I was investigating various forms of natural formations in growing things, from embryo formations in both mammals and plants. While investigating these forms I documented various patterns that occur within their processes of growth.
Using these I allowed for the influence of sign language to find its own movement in those forms, finally deviating from fingerspelling into an imagined moving image of sign language. This image was then engraved and printed as a linocut.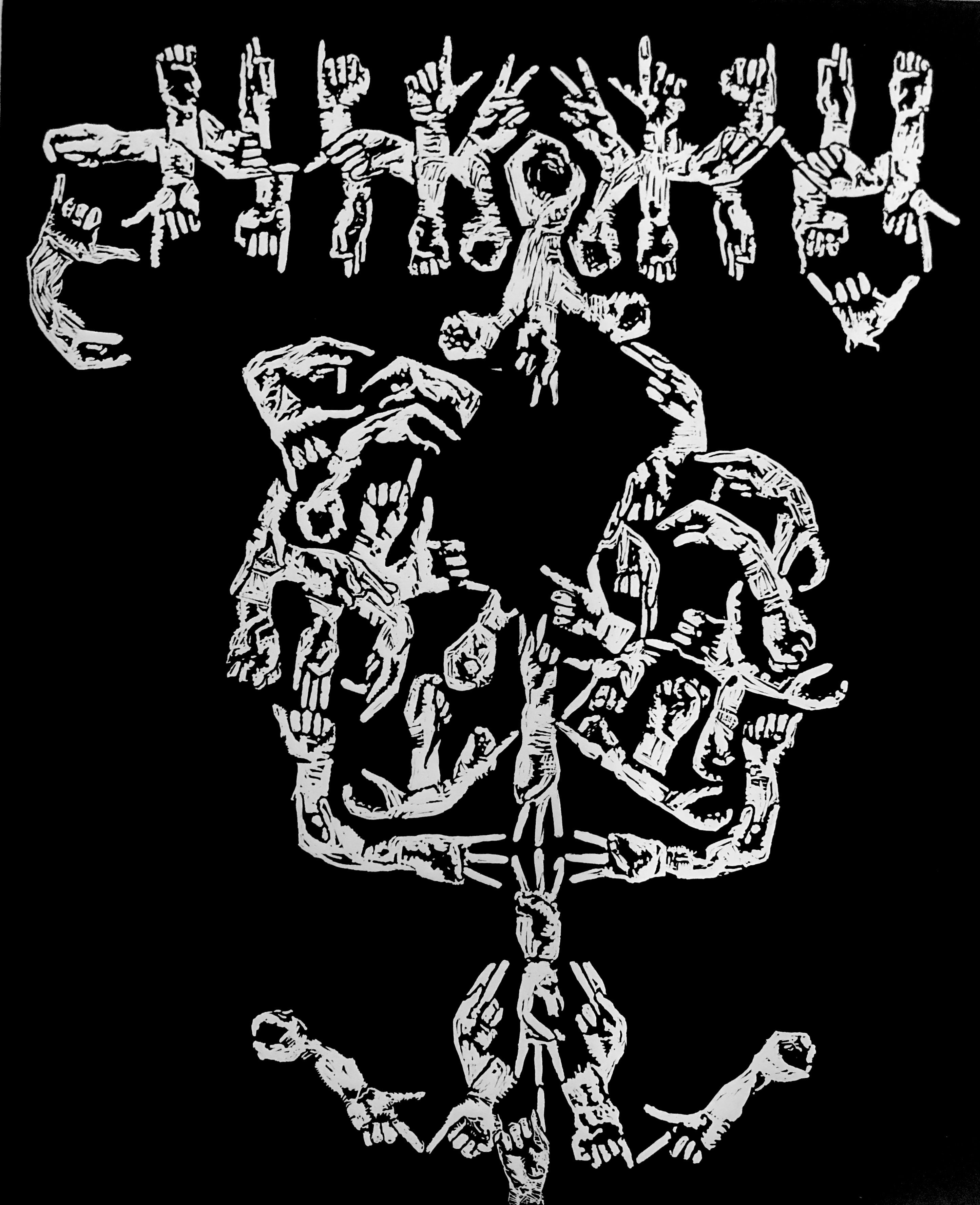 It was this linocut print that was closen to be photographed and photo printed into a custom USB. The printable and sharable list entailing "instructions to grow" makes the object a seed of sorts. I imagine the art object becoming a museum, with a collection of works all encapsulated in it. An agglomeration of knowledges, settling in its fabric.